Every Child Should Know the Life-Saving Skill of Swimming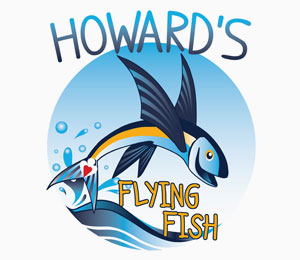 Howard's Hope is a nonprofit charity dedicated to reducing juvenile drownings by providing economically disadvantaged youth access to programs which provide aquatic safety lessons and water survival training.
In order to reduce the number of children who cannot swim, or have very limited swimming ability, Howard's Hope created the Flying Fish program.
The Flying Fish program provides the funds necessary for children from economically disadvantaged households to participate in formal swim lessons.
The Flying Fish program is intended to be Level 1 swim lessons. The skills taught in Level 1 swim lessons are: Enter and Exit water safely; submerge mouth, nose and eyes; exhale underwater through mouth and nose; open eyes underwater, pick up submerged objects; float on front and back; explore arm and hand movements; swim on front and back using arm and leg actions; follow basic water safety rules; and use a life jacket.
---
Watch Video to See Our Program in Action
---
Howard's Hope is the featured partner of the Consumer Product Safety Commission's "Pool Safely" website